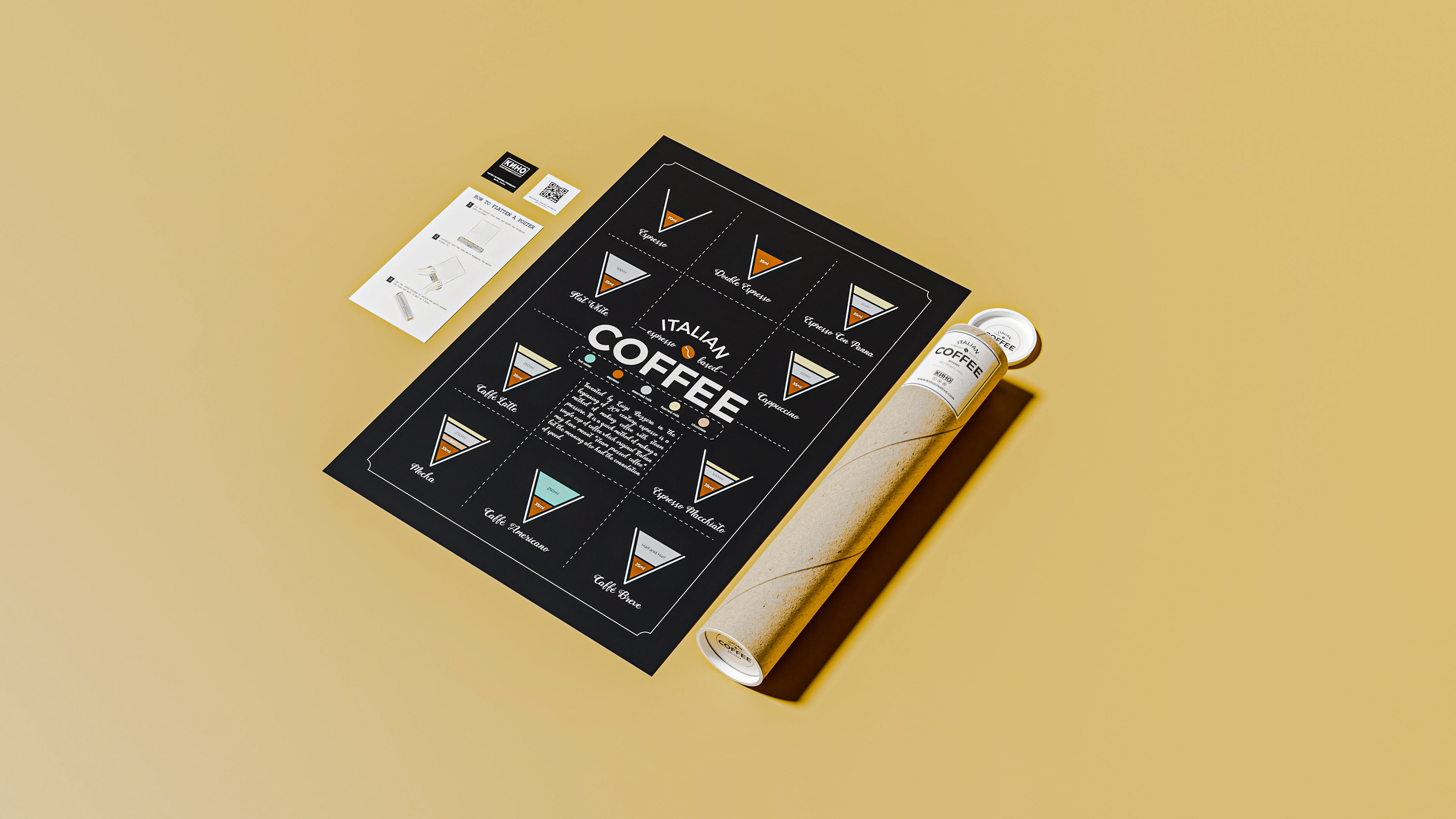 Italian Espresso Coffee Poster
A poster featuring the espresso-based coffees from Italy. The coffee poster also functions as a quick guide for home or cafe baristas and makes it perfect as wall art in your cafe and your kitchen. Printed on 150 gsm white paper for a high-quality finish and laminated in matt for best visibility and protection. Creasing and stains are only graphic effects.
Available in A4 | A3 | A2 sizes.
View more details about this poster and purchase it from

here