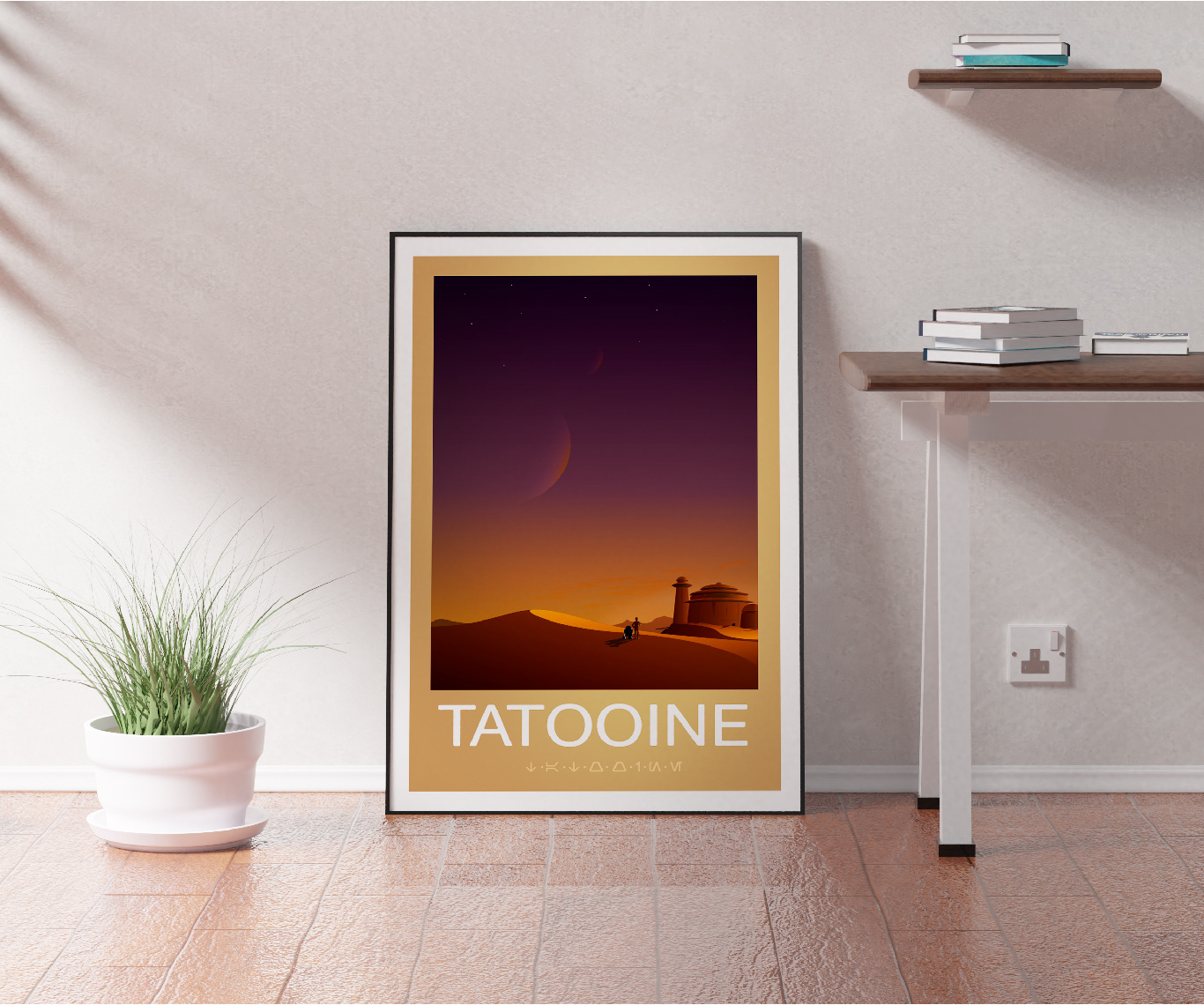 Star Wars Tatooine Planet Poster
Tatooine is a desert planet located in the Star Wars Universe. It is the homeworld of Anakin and Luke Skywalker. This planet first appears in the first Star Wars movie Star Wars Episode 4 - A New Hope. It is perfect wall art for your living room, office or game room or it could be the perfect gift for any Star Wars fan. This poster is vector drawn and digitally printed on 150gsm white paper for a high-quality finish and laminated in matt for best visibility and protection.
Available in A4 | A3 | A2 | A1 sizes.
View more details about this poster and purchase it from

here